Addison
Submitted by John Turner-McC... on Wed, 12/28/2005 - 12:30pm.
Check out this link for our pics from the Dallas Observer.
Submitted by John Turner-McC... on Wed, 12/21/2005 - 4:38pm.
To prove we had a nice crowd at our last DL meeting, I had Steve take pictures with his camera phone. All you liberals have been indentified! :) If I forgot names, Im sorry, but next time we will do the name tag thing and start having the sign in sheet again. Thanks again to all 21 of us who came out! Next month, we are working with The Quarter to get some better drink deals, promotion, etc.

Lena Levario, candidate for 204th Dist Court Dallas Co. and Ernie White, candidate for 194th Dist Court Dallas Co.

DL host John says something intelligent, or probably just buzzed. Not sure.

New liberals indentified! You cant shield yourselves!

David and John pose for peace.

DL host Erica makes DL host Doug make a wish?

This one is much better!

Liberals not afraid to show their faces. Take that GOP!
Submitted by John Turner-McC... on Wed, 12/14/2005 - 8:15pm.
Dont forget to join us for a pre-Xmas bash at The Quarter on Thursday. Since you are all taking The Christ out of Christmas (damn liberals!), I have a few photos for you. If Fox News were around in history....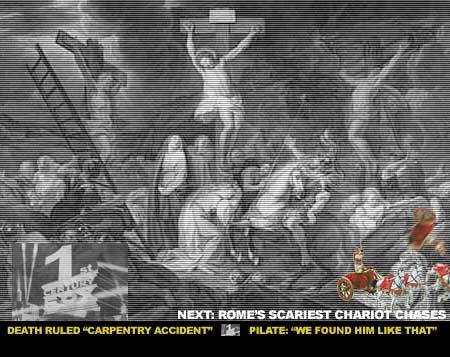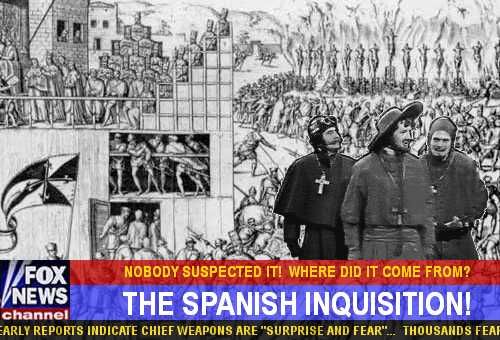 p.s. One of our fellow liberls, Chris, will be bringing home burned copies of a dvd of "Homecoming" (from Showtime's Masters of Horror series) and the recent Boondocks episode with Samuel L. Jackson doing the voice of a Rumsfeld character (it's hard to explain).